Peak Harvest Health, a firm that holds an option on the old Kelly-Springfield Tire Co. plant, looks forward to the establishment of a medical marijuana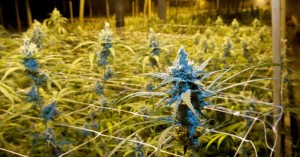 indoor cultivation and processing operation there.
The company expects to acquire one of 15 licenses available in Maryland for medical marijuana as Cumberland Mayor Brian Grim and the City Council recently approved a resolution affirming support for PHH's application.
The medical marijuana plant can generate employment for 100 people once it is fully operational.