After SB 517 was vetoed by Maryland Governor Larry Hogan on May 2015, both the House and Senate voted to override the veto on January 21, 2016. The votes were 86-55 on the House of Delegates and 29-17 in the Senate.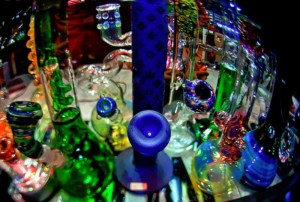 SB 517, proposed by Senator Bobby Zirkin, aims to decriminalize possession of marijuana paraphernalia. It also proposes a new civil fine of up to $500 for public consumption of marijuana. An already present law of Maryland, adopted in 2014, decriminalized minimal marijuana possession. However, it does not cover marijuana paraphernalia.
The Marijuana Policy Coalition in Maryland is pleased to know that the state's lawmakers were able to see past Gov. Hogan's opinion on legalized marijuana. They further added that the majority of Maryland voters have a renewed sense in marijuana and many are pro-reform. According to a poll conducted through January 11-16 by Gonzales Research and Marketing Strategies, 53% voted for a change in Maryland law on marijuana and for it to be regulated like alcohol, while only 43% opposed the measure. The poll was directed to 818 registered voters of the state with a margin of error of plus or minus 3.5%.
SB 517 is being pushed both by supporters and lawmakers of Maryland since its intention is to set straight the state's decriminalization policy. However, the coalition feels that regulating cannabis like alcohol is still the best policy option.