2016 is yet to be the biggest year for marijuana, according to some. Many states in 2015 succeeded in showing and proving that it is about time to legalize and decriminalize marijuana.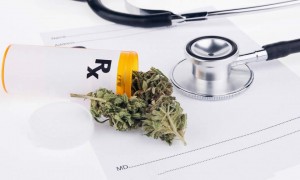 State legislatures considered bills to legalize marijuana in 21 states, decriminalize marijuana possession in 17 states, and legalize medical marijuana in 19 states. These actions that happened merely weeks ago proves that marijuana is now a widely accepted concept in society.
The Marijuana Policy Project will not let the efforts of the advocates, activists, managers, supporters and volunteers, go to waste. Therefore the organization decided to list the top ten breakthroughs of marijuana to the mainstream community.
The following list shows the areas of/and advancements made by the fight for cannabis:
10. Local Decriminalization Measures
9.   Everything In Texas
8.   Medical Marijuana Expansion In Four States, D.C., and Puerto Rico
7.   Medical Marijuana In Pennsylvania, Nebraska and Utah
6.   Marijuana Decriminalization in Illinois
5.   Decriminalization in Delaware
4.   Legalization Ballot Initiatives in Five States
3.   U.S. House of Representatives
2.   U.S. Senate
1.   Presidential Candidates
With 2015 being such a good year for marijuana supporters, it set quite a standard for 2016. Many people have high hopes for positive outcomes this year, and are continuing to fight to legalize and decriminalize a plant, which is far safer than alcohol and tobacco.